Our Groomer, Andrea is ready to pamper your pet!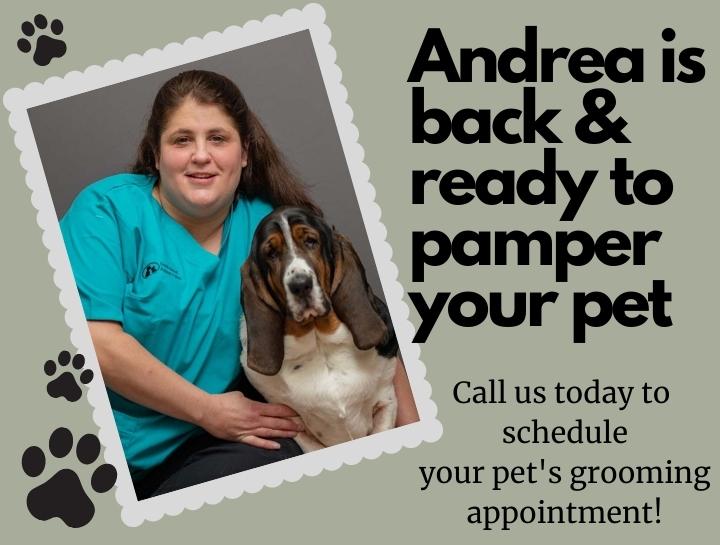 January 14, 2022
Our Groomer, Andrea is back at South Bend Animal Clinic and currently booking appointments to pamper your pet!
Andrea joined the South Bend Animal Clinic team in 1994 and has been grooming since 1998! Her dedication and love for animals shine through in the exceptional care she provides each patient. At home, Andrea has two dogs, a bloodhound named Ellenor and a basset named Mallory.
Andrea enjoys helping your pet look and feel their best by providing loving, pampering care! To read about the services that our Groomer can provide for your pet, please visit our grooming webpage.